Sep
22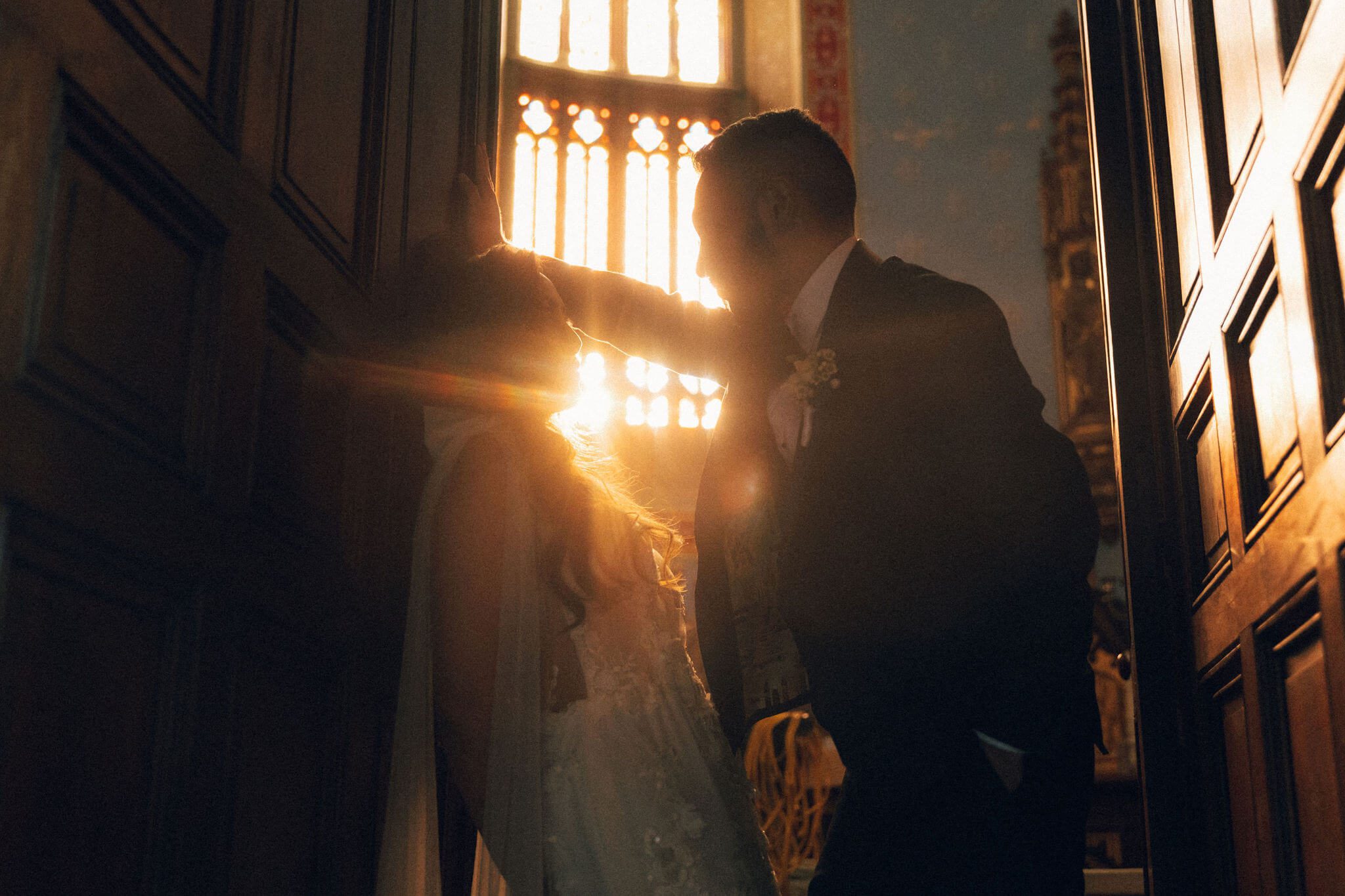 Chateau Challain Wedding Experience: A Magical Memory
The Unforgettable Magical Wedding Experience
Nestled in the heart of France's Loire Valley, Chateau Challain has been the backdrop for countless love stories. Today, we share one such tale—a heartfelt testimonial from Charlene and Julien, a couple whose wedding experience at Chateau Challain was nothing short of magical. 
In Charlene's own words,
"I really just wanted to take the time to thank you for absolutely EVERYTHING. It's been a month since our time at the Chateau, and our friends and family are STILL talking about it. The experience was absolutely unreal and was the most magical week ever. You and your staff were nothing but the absolute BEST."
At Chateau Challain, we take pride in crafting wedding experiences that transcend dreams, turning them into cherished memories. Every moment, from the heartfelt hugs to the exchange of vows, is etched with the enchantment of Chateau Challain.
Creating Lasting Magical Memories
In Charlene's own words,
"My mom still talks about how you gave her a hug when she was shaking from just being so excited before we walked down the aisle 🥹 I can't even put to words the memories that were created during that week, during the rehearsal dinner, and during the wedding day."
Chateau Challain isn't just a venue; it's a place where moments turn into lifelong memories. From the emotional rehearsal dinner to the radiant wedding day, each instant is wrapped in the warm embrace of this historical gem.
Fun, Friends, and Forever Moments to Experience
In Charlene's own words,
"We are SO incredibly blessed and honored to have had our wedding at the absolute best place ever. We had so much fun not only with our friends and family, but the entire chateau staff! On the last night there, Julian hung out with the staff and our friends in the coach house until like 2AM 😂 everything was absolutely seamless."
At Chateau Challain, joy knows no bounds. It's a place where celebrations are woven into the very fabric of the estate. Our dedicated staff becomes part of your story, ensuring your magical wedding experience is unforgettable.
A Stress-Free Wedding Day
In Charlene's own words,
"I can't STRESS how insanely CALM I felt on wedding day. I hear so many stories about brides at other places being stressed and so many things going wrong, but absolutely everything went perfect on our big day."
Your wedding day should be stress-free and filled with happiness. Chateau Challain's meticulous planning and dedicated team ensure that every detail is perfect, leaving you to savor every moment with grace and tranquility.
Thank you again to our wonderful couple for sharing their Chateau Challain wedding experience. Their words remind us of why we do what we do—create magical moments and unforgettable memories. If you're dreaming of your own Chateau Challain wedding experience, contact us today. Let's turn your dreams into a reality.
**Capturing Love and Memories: Meet Our Talented Creatives**
At Chateau Challain, we're privileged to collaborate with exceptional artists who transform moments into timeless memories. Allow us to introduce you to two of our latest creative partners: Photographer Kayleigh Taylor and Videographer Brad Massari.
**Kayleigh Taylor: A Lens to Your Love Story**
[@kayleightaylor](https://www.instagram.com/kayleightaylor) on Instagram
Kayleigh Taylor is not just a photographer; she's a visual storyteller. With an innate ability to capture the essence of love, Kayleigh's lens turns your wedding day into a narrative of emotions, from tender glances to joyful tears. Her Instagram feed is a testament to her artistry, filled with stunning snapshots that speak volumes.
Discover Kayleigh's work: [kayleightaylorphotography.com](https://kayleightaylorphotography.com/home)
**Brad Massari: Cinematic Magic in Motion**
[@timelessproductionsllc](https://www.instagram.com/timelessproductionsllc) on Instagram
Brad Massari, the creative force behind Timeless Productions. His films are a symphony of emotions, weaving together moments you'll cherish forever. Brad's Instagram showcases glimpses of his cinematic artistry, promising a wedding film that's nothing short of magical.
Explore Brad's films: [timelessproductionsllc.com](https://www.timelessproductionsllc.com)
When you choose Chateau Challain, you not only select a fairytale venue but also gain access to these gifted artists. With Kayleigh Taylor and Brad Massari, your wedding day becomes a masterpiece of memories. Let's create your story together.